Create Awareness and Share the Splendour
The coffee table book that was published at the end of 2014 about the wild horses of the Kaapsehoop escarpment, is filled with a range of about 160 photos as well as text describing the background of the Kaapsehoop wild horses, their daily existence, their threats, their future, but mostly their splendour and beauty. It gives tribute to the spirit of the wild herds of horses; a mere glimpse on the richness of their elusive existence.
​​​​​​
The book has received the Independent Publishers Award for best photography book in 2016.
Get your copy or share their story and splendour as a beautiful gift and in doing so, contribute to preserving the legacy of the wild horses. Books are available at the following:

Kaapsehoop Horse Trails,

Deliteful Glass Worx, Kaapsehoop village,

Directly from the author: 082 332 9784 or send an email
Title: The Wild Horses of the Kaapsehoop Escarpment
Author: Linda Louw
ISBN: 978-0-620-63505-9
Publication Date: 2015
Format: hardcover,  200 pages, 23cm x 23cm
Price: 495-00
Some Pages from the Book: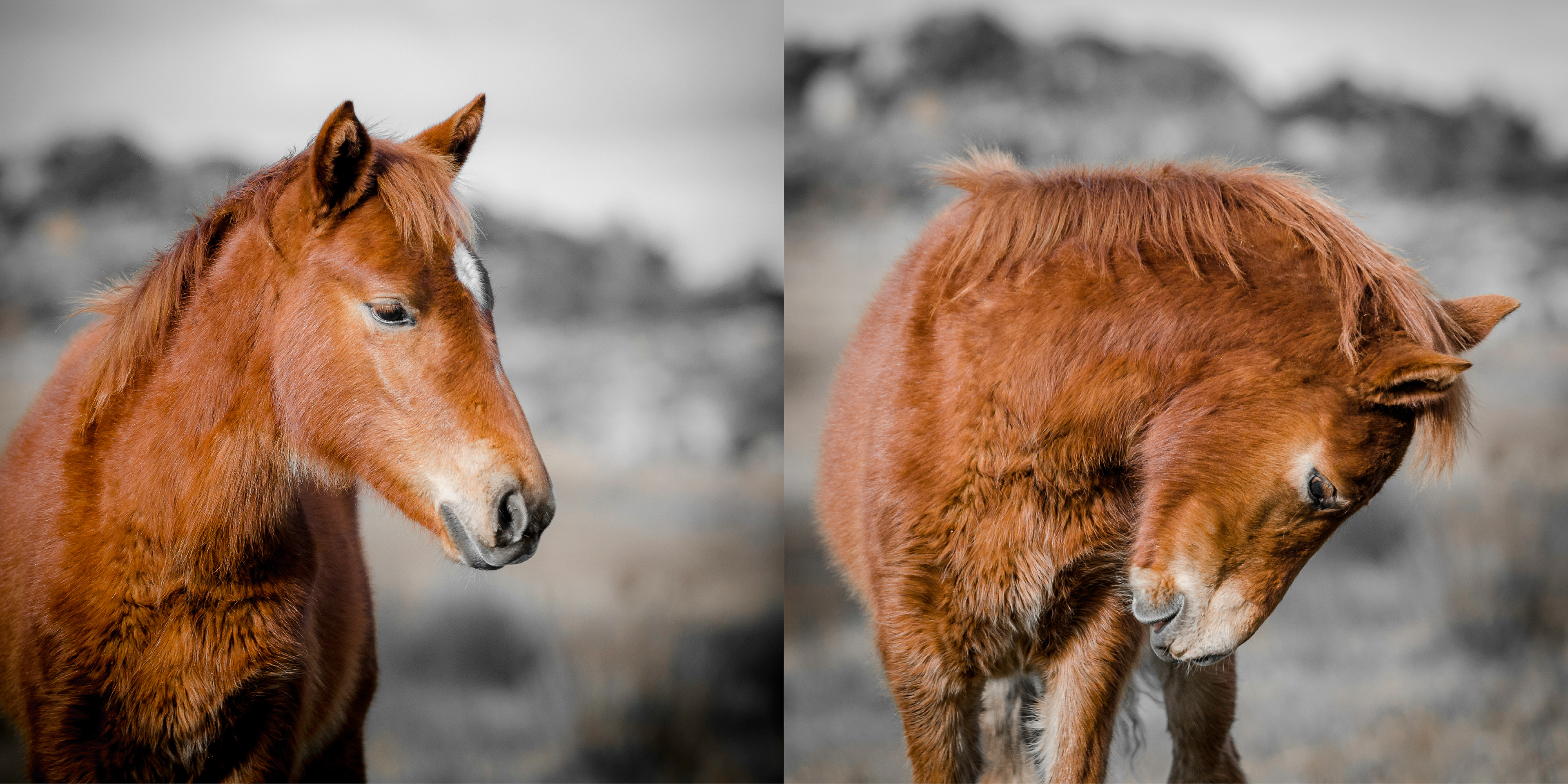 What Others say about the Book:
Hi Linda
The book has arrived. I was so excited when opening the parcel I felt like a kid at Christmas time.  I then promptly burst into tears at the sheer beauty of your work - it is breathtaking.
My sister is going to absolutely love this gift.
Melanie
Liewe Linda Hoe gaan dit! Ek kyk baie keer in jou boek en verdwaal ure lank daarin? Ek geniet dit so en dankie nogmaals dat jy die perde met soveel liefde met ons gedeel het.
Maureen
Hi Linda
This is Christien-Louise
The best book (besides the Bible 😋) just showed up in the mail 🐎
THANK YOU
I look forward to reading it slowly and showing it to EVERY ONE!
Ek kon nie jou boek neersit nie... dit voel of jy n leeftyd met die wilde perde deurgebring het. Ek "voel" die omgewing en lewe van die perde. Dit is n pragtige koffietafel boek. Dankie Linda ek waardeer jou kuier. Ek babbel te veel ... maar het tog die kuier baie geniet. Lekker aand.
Tertia
Get your copy now while stocks last